When your teeth or jaw do not align properly you may want to have them straightened. Invisalign® is a clear orthodontic aligner that works much like traditional braces. Invisalign® will correct the alignment of your teeth by shifting, moving or rotating them into the proper position with an invisible, custom-made aligner.
Invisalign Invisible Braces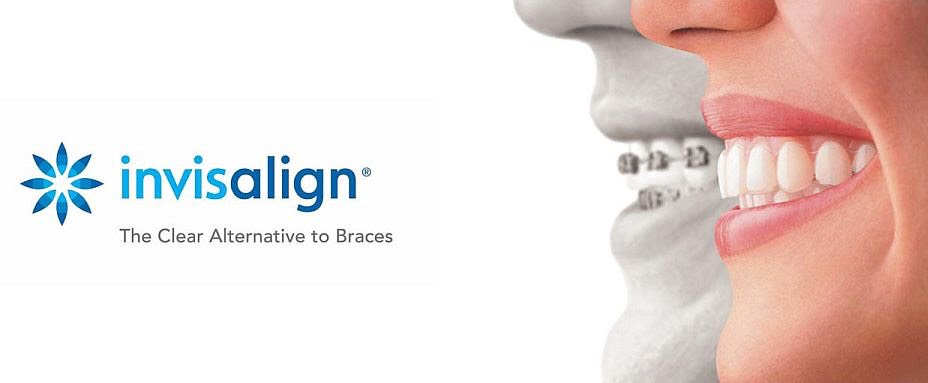 Invisalign® aligners are custom-made removable retainers that slip over your teeth that we provide for all our patients in the Preston and surrounding areas. They are created in a series from the current position of your teeth to their final position. With each new series inserted (typically every other week) your teeth will slowly adjust and situate closer to their final position. If you have mild or moderate crowding or spacing issues Invisalign® aligners are right for you. Many complex cases can also be remedied with Invisalign® aligners.
Invisalign® aligners are not well suited for children since their teeth are still growing and developing. The process will usually take between 10 and 24 months. The more your bite is off the longer it will take. If you had braces as a child you can correct slightly shifted teeth in a little as 10 weeks.

The benefits of using Invisalign® aligners over traditional metal braces are tremendous:

It starts with a consultation with your dentist. Your dentist will painlessly scan your teeth and develop a customized treatment plan for you. Your scans will be made into your very own customized Invisalign® aligners. The dentist will assess your progress from beginning to end. When you are finished with your treatment just take care of your dazzling new smile!